Hi all,

Quick update. I´ve started work on the new GKN layout for GKN. I think the new look in pretty sweet.

As always when I do these type of layout changes I like to add something new and better to the site as well. I´ll be revamping some stuff and adding other stuff. For example, I think I will be adding some Facebook and Twitter functionality. As well as a new user main page that will be more interactive and easier to use. I have a few other ideas myself but I would like to hear from any of you as to what you would like to see.

Any ideas you guys could offer be gratefully appreciated.
PS... Unfortunately this is not going to be a 1...2...3 thing. There are a lot of changes that have to be made before I can roll this out but I have already started and should be ready in a couple of months.
OOOooooooo


I am excited


As for suggestions, I think the site is fantastic as it is. I do think it would benefit from making the users page a little more simple to use. I always thought there´s an awful lot of options and menu choices to make on there.

Definitely Twitter/Facebook interaction would be a massive boost because almost everyone uses one or the other now. Would be cool maybe if we could share lessons/duels on FB/Twitter to get more people involved?

The only suggestion I have is maybe to include a notification system on the site. Say if you get a comment or rating on a lesson you´ve uploaded, you get an email. Or the common email notification to a forum reply for threads we´re subscribed to. I personally find these keep people active on forums because they´re being told that there´s something happening and they come back to check it out.

If I think of anything I´ll certainly call in and let you know Mike
Glad you mentioned the notification system... That is a big problem with the way the site is now. I can´t tell you how many times people have posted comments and I had no idea that they did until months later. This will be fixed in the next build.
L-O-V-E the notification idea!!! I get so wound up in other things I have going on that if there´s a stall on a reply, I end up loosing track and not doing a follow-up.
I´m actually making really good progress on this... Already have the basic layout finished and have started changing the actual pages. Have about 4 pages done so far.

There are lot of graphics that need to be changed, along with a BUNCH of flash files that will have to be changed.

Once I get all the layout stuff finished I will start working on the new features and the improvements like the notification stuff and the new apps. I think the new member home page and the front page will take the longest to do since they are going to need to be completely rebuilt.

But there is good progress being made and I think it will be done sooner than I thought.
Good to hear Mike. Will we be required to sign up again or will you be able to transfer all of our details over to keep us active as we are? Really can´t wait to see what the new site looks like
No, no one will be required to re-register or anything like that. You will just sign in like normal and everything should be just about the same. All the post and lessons will still be up too.

As for the look of the new site... I can tell you that all this orange will be going away (I will be happy to see it go too). The new colors at this point are red, gray and white. There is no way I could redo everything on the site so a lot of the layout will be more or less the same just cleaner and will a new layout style. I will post a couple of screen shots as I get closer to the release date. I´ve finish a couple of other pages but also ran into a couple of issue too. I can wait till I can release it either.
I´m actually moving into a slow period FINALLY on the sports front, so if you need some graphics help let me know. I´ve gotten real heavy into 3D graphics and animation so if you need, just give me a shout out.
Awesome man, I´ll keep that in mind because there are times when I need that kind of stuff done. Not too much with the 3d graphics but I do use designers. Personally I´m more of a programmer, I can do a little design work but its not where my passion is.
Here´s what I meant by 3D graphics. It´s unfinished but I just wanted to see how close I could get: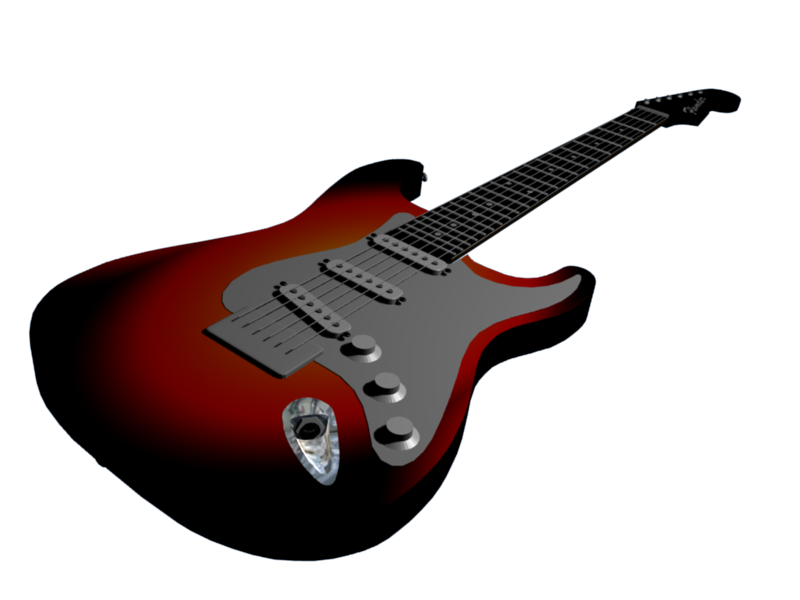 Maybe do a layover kind of like this:

I am excited about this


BillyJack that looks awesome man good work!!
How about a chrome version?



Nice. I´d like to get BillyJack to knock out a graphic like that for my site. I´ve been wanting to make a decent graphic for my site but I haven´t had the time or the passion to do so.

Anyway, I´ve mentioned recently that there´s too much on the user page. So, I agree that it could be made simpler. There´s just too many things to click. I personally don´t click on most of that stuff to get to where I wanna go on GKN

The notification system is gonna be cool. It would be cool if the forum was more like a phpBB forum where new topics and posts are marked in some way. I know Mike built the forum from scratch and I think I remember him saying that it would be tough to add that feature or something. But it would be cool. As it is now I just kinda click to the new threads/posts that I see in that scrollable box on the user page. That´s pretty much how I get to new posts. But if we had more users posting then it would be tough to use this method to view new posts.
Quote From jeremy:
Nice. I´d like to get BillyJack to knock out a graphic like that for my site. I´ve been wanting to make a decent graphic for my site but I haven´t had the time or the passion to do so.


That´s easy enough, shoot me an email describing what you want.

airedale@airedalenation.com

Finished the Strat for now. Until I find her a home there´s no need to tweak it out, but here´she is in motion:

http://www.airedalenation.com/gtest.html
How´s this new build coming along Mike? Just been thinking about it.

Also is there any way we could maybe have a Backing Tracks and Tabs section? Or is there still the whole legal issue to over come with those types of things?
In the past couple week I have been swamped with work so I´ve made little progress since. Things should slow down again in a few weeks and then I´ll be all over this again.


As for the Tab and BG tracks... We have a TAB section) and it is working, although there has not been any new tabs added in a couple of years. It would be nice if you could search it song list and if users could upload new tabs.

The BG track section is different. If any of you guys create a BG track we can put it up but putting other peoples stuff without their ok I´m still not comfortable with. If I could find some royalty free stuff I would surely put it up.
Well I make the occasional BT but it may just be something to wait on till we get som more active members etc who can help contribute to them.
Made some real progress over the last couple of days. The new design is almost finished. Still have to work on the new functionality but I´m not going to do that until the layout stuff is finished.

Also I have started a new learning tool that is very cool. It is still in the very beginning stages but I really like where it could go. More on this later.
Fixing some of the real problems. Getting a lot of this done. There are about four pages that need complete redesigns they are taking a while to finished up.

We talked about notifications and that will be finished before the release but there will also be a couple of badly needed functionality changes and at least one new tool/section. Look for a release as soon as this week or maybe next.
Ooooooo I´m giddy now lol

Can´t wait to take a look at what you´ve been working on Mike
I can´t wait till this is released too. I´ve spent about a hundred hours on it over the last few weeks and would love for it to be done.

I have most the functionality and layout for the site just about finished. In fact, I´m posting this from inside the new design. There is still work that is needed for the front page and the member´s home page... (These require a lot of work since they are two of the most important pages on the site and their design in going to be very different from the rest of the site. But I´ve edited hundreds of files so far so getting these two pages redesigned shouldn´t be that hard. )

It shouldn´t be too much longer, not much more than a week. I´m also going to send out a email letting everyone know when it goes live.
I´ll definately be there also, looking forward so much to seeing this new site Mike. I need to start focusing on my guitar playing again. It´s the one thing in life that I´m pretty successful with haha
Oh and also just to ask...can you give us any hints as to whats being included in the new site Mike?
Not sure if I did this right, but I finished the Strat.


BillyJack that guitar is sic!
T.A.Z. the main things are fixes and small improvements... Here is a list of most of it.

1 ) Notifications when someone comment on your profile, duels or if someone sends you a message.

2 ) You can now change the order your Mp3s and pics appear on your profile without having to delete them and re-upload. I´ve been meaning to do this for a long time.

3 ) new color and layout. (Much cleaner)

4 ) There is a new section for creating practice schedules. This could be very helpful for new players. I also want to create some default practice schedules that people can use instead of having to create them from scratch. I´m not sure if that will be available until after I release the new build.

5 ) I´m trying to create default tabs that can be put into lessons, practice schedules and other post. This will be a library of tabs for scales, chords, and progressions. Lets say you want to put a tab for the third fingering of the major scale now you can open the library and get it from there instead of having to write it out. Also you can take these and edit them and save them as your own. (I started doing this last week and have made some good progress but I´m not sure how long this thing will take. I may have to release this at a later date because it requires so much time to complete.)

6 ) the Tab Builder has had a small change where you can now put "24" rather than having to put in a "2" and a "4" right next to it to create 24. This was done most to accommodate the change needed to create library of tabs.

7 ) there may be a ever changing music theory test that will score people knowledge. I´ve just started on this so I´m not sure if it will happen yet.

8 ) I have created a small app that seems to know music theory. I will be using this for the test I talked about but it can also be used with a front end user interface and could replace most of the tools on GKN. There is a LOT of work that would be required to pull this off so it will not be included in the next build but will be rolled out later.

So there it is in a nutshell... There are a bunch of other changes but they are just small bugs and other thing like that that you will most likely not even notice. I will be pushing the release back just a little so I can try and finish up the tab library and the test.
OOooooo it sounds great Mike, looking forward to checking out the new colours/layout/theme or whatever.

I gotta say Mike, take your time because the site is amazing as it is now and I think we all know you´ll do a great job.
great progress

Just found out about this site and good to read that many new cool updates are coming. I really like what you´re doing here!!!
Welcome aboard mate, stick around. By the sounds of it the new site Mikes working on is gonna be awesome!!!

By the way Mike, thought of another little feature I´d like, the ability to stay signed in to your account. I struggle to remember my passwords and spend half an hour trying to log on to the site to make a post lol
Hi guys... Very very close to the release of the new system. I just keep adding new stuff and finding other things that need to be fixed. There is one new section I´m pretty happy with can´t wait to get this thing finished so I can start talking about guitar again instead of the site.

Right now there are a bunch of things that are still in the works but I will not have time to finish all of them. Looks like the GKN test and most of the stuff tied to that will have to wait a little longer. I will be releasing the rest as soon as I tie up a couple of little loose ends. The new site is tight. I like it a lot. Hope you will too. You´ll see it in a day or five.


@behgez - Thanks a lot, I´ll be around here a lot more once I stop working on this thing. Its great to meet you, stop on by again soon.